Nice morning to wake up in the Bed and Breakfast. The owner is a former CIO who cashed out and is doing what he wants. He's a Harley rider so we had interesting ride discussions and how he got back on the bike. His wife asked to stop at the local Harley place, then asked which bike he liked. It of course was bought. Reasoning was losing oneself in the ride vs stewing over this or that. I agreed and it's why I ride when I can. Anyway, breakfast was pretty fancy with yogurt in patterns and a nice egg and sausage meal. Pretty tasty.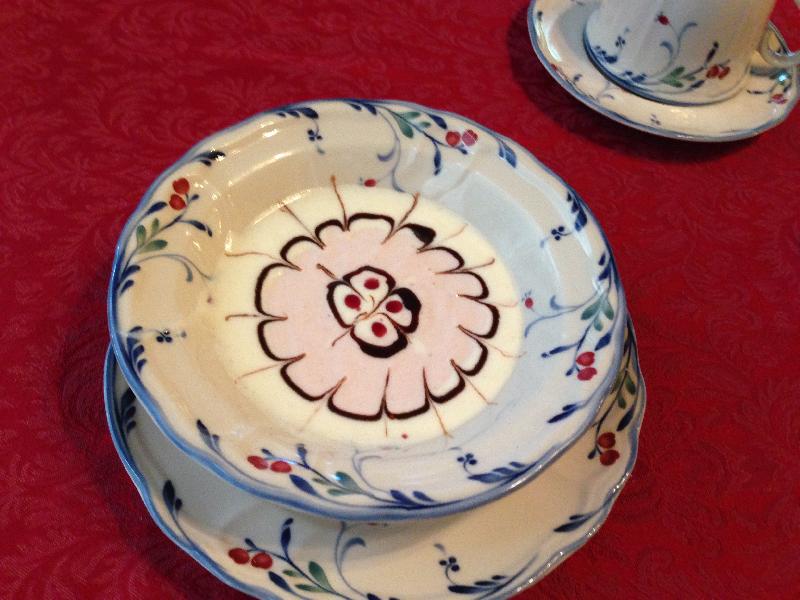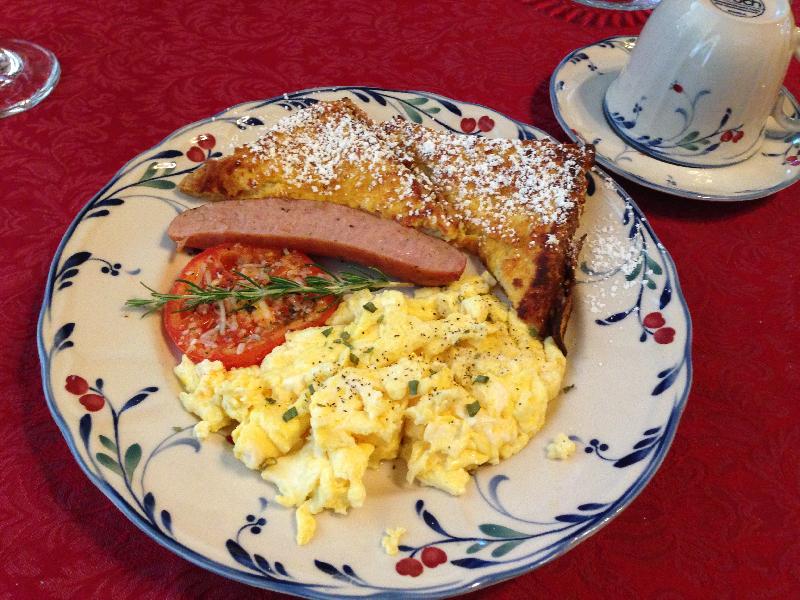 By the time we bailed, it was getting up there in heat again and in the 90's. We headed south to get to 120 into the park taking the nice twisty road up to the top and then followed traffic to the park. We took a couple of breaks as we cruised in as it was a bit boring since passing was almost impossible.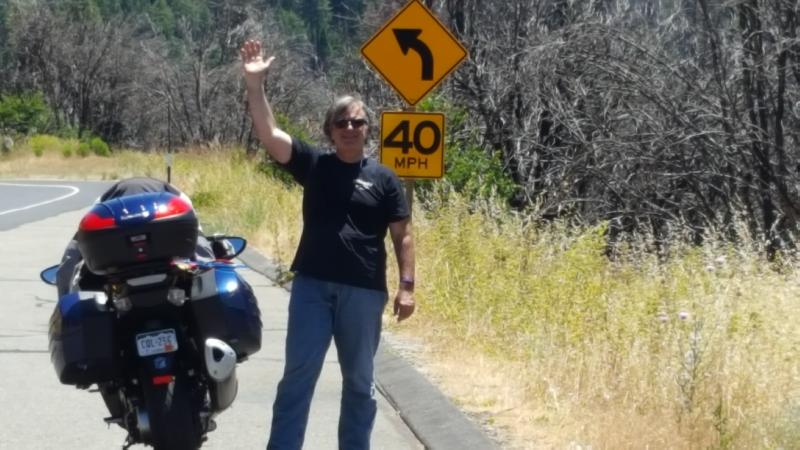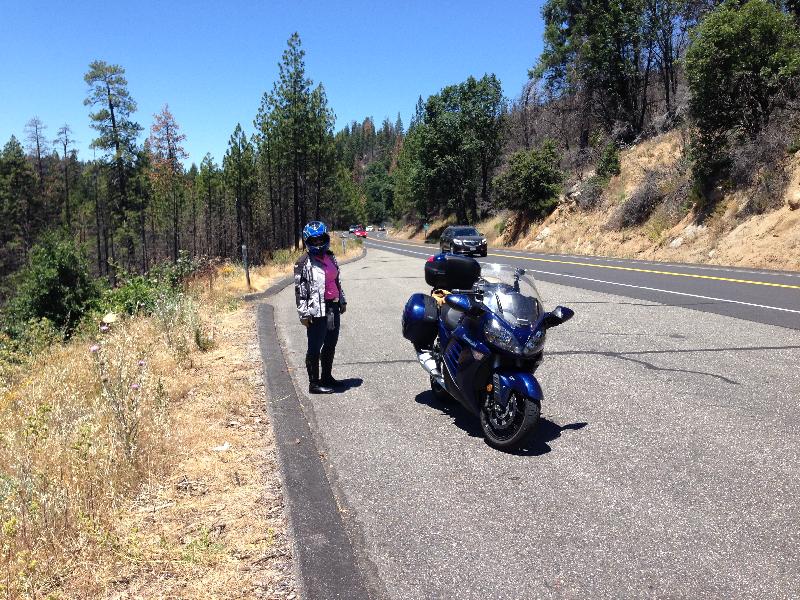 One of the cool things about the Connie is the bits I added after I got the 'busa are things that come stock on the Connie. Like the accessories plug. I have a motorboat type one which does tend to catch a little water so I have to scrub it out every few years. The Connie has it on the dash and it has a rubber cover over it.
After entering the park (and paying $80 for an all park pass), we took the right hand turn down to El Capitan, Yosemite Falls, and Half Dome. Unfortunately at one of the tunnels a motorhome was stopped in the middle of the road with his backup lights on. I stopped behind him to see what he was going to do. Traffic was coming through the tunnel. Then he started backing up! I beeped at him and carefully went around. As we passed, he yelled out an apology, "we're too tall for the tunnel." He probably should have had someone behind him organizing the backup.
Of course there was lots of traffic but the views were still pretty nice.
Got a nice pic of the waterfall to the right of the road.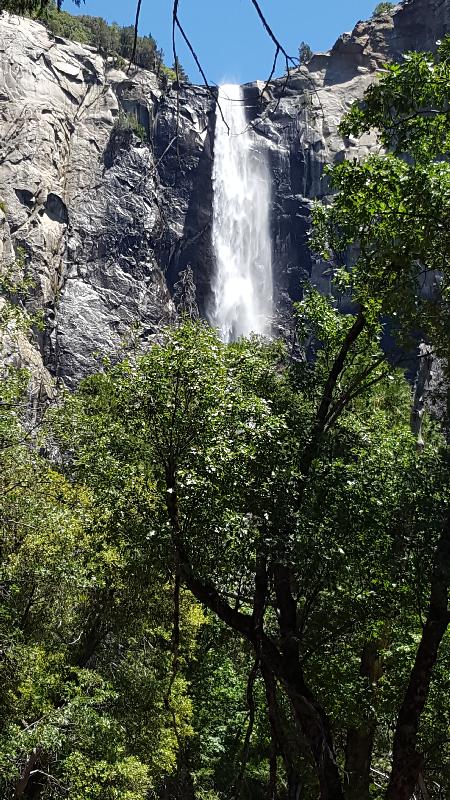 Yosemite Falls was running. Last time I was here, it was dryer and no waterfall.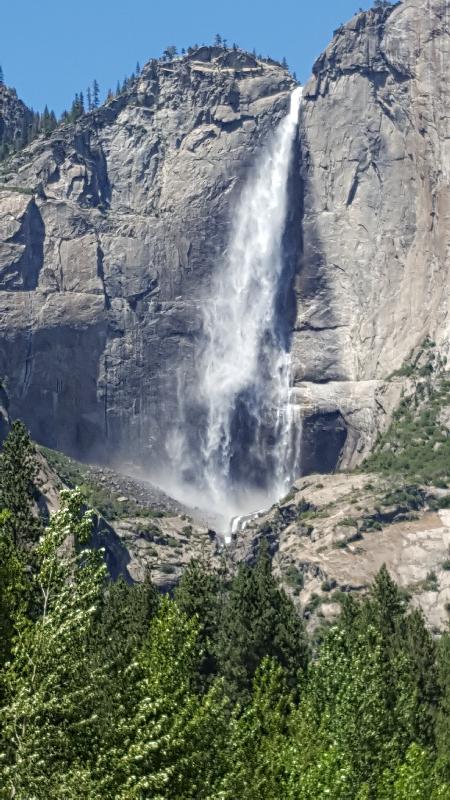 The parking lot at the Visitor's Center was pretty tight but being on a bike, we can park most anywhere 🙂 Several bikes parked in one of the corners and there was a motorcycle parking area around the front but it had a Mustang parked in half the spots. The Harley guys weren't too happy with the guy 🙂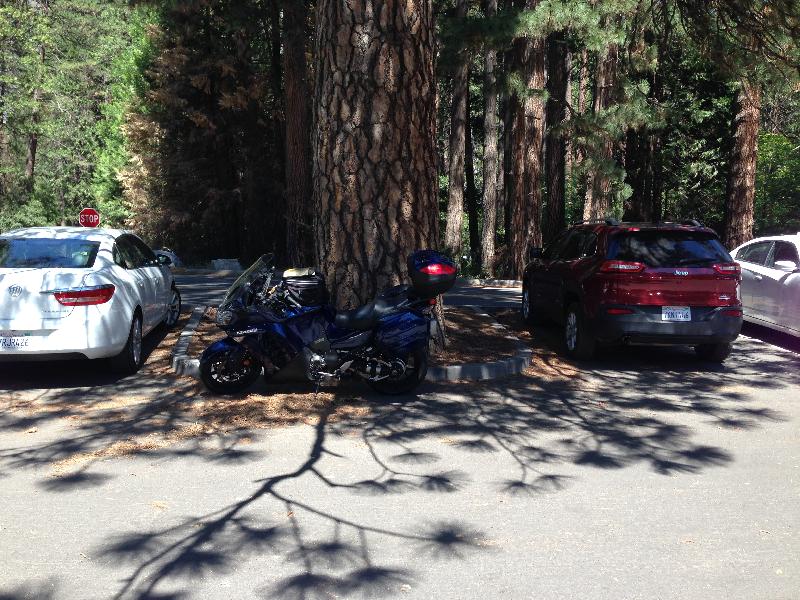 The place was busy. I checked out the sodas but they were warm plus the lines were 10 or so people deep. So we headed out towards the grill, bathrooms being on the other side and no lines at the grill. I snagged a Gatorade and Jeanne got water and a cup of ice for the CamelBak. In the past we'd get cup of ice for 50 cents but at the park, they charged full price ($2.90). Had I realized, I'd have gotten the ice and [b]then[/b] filled it with soda (except it's a Pepsi shop so bleh).
We finally cruised out to the camping area and stopped for a few pics of Half Dome.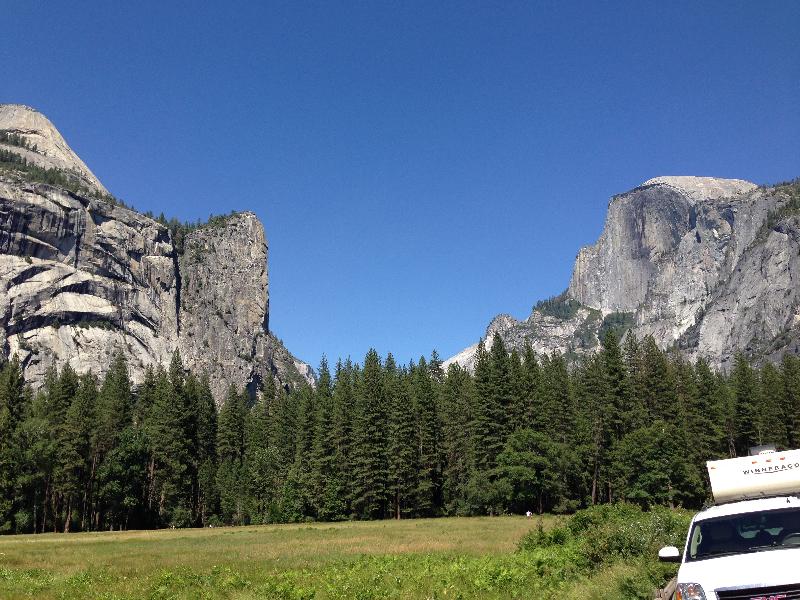 Like the ride in, it was nice and scenic but I needed to stop several times as I was nodding. Not good on mountain roads. At the descent, we headed down the mountain again and temps were increasing. Some guy in a WRX type car didn't want to let me by so I spent the time on his tail. He was fast but he constantly crossed the double yellow or the white shoulder line. Good thing we didn't encounter any bicyclists or oncoming traffic!
Anyway, made it to my cousin's in Oakdale and had a nice dinner as we chatted about family.
My cousin has a pretty nice little ranch (farm). Small place outside of Oakdale and with an Almond orchard on one side and a Dairy on the other. She has a couple of horses, cows, llamas, chickens, a couple of crazy dogs (aren't they all? 🙂 ), and lots of stuff. It's a farm so there's machinery and trucks and other interesting bits. It's cool to reconnect and chat with extended family at times. They have their own experiences and unlike when we were kids when we were thrown together with brothers and sisters visited, as adults we get to share our lives when we can. Some of us are fairly far apart and others are closer but people drift apart. I'm glad I was able to wander through and tie some bits together 🙂
Heading down to Monterrey to visit with aunts, uncles, and cousins in the morning.