The deck at the house is a bit dried out and aged looking. We'd been on the lookout for someone to do the siding and decks as protection is needed here in the mountains. We're closer to the sun and elements. As we were passing one of the homes up here, we spotted one of the yard signs for Mountain Woodcare. I called them and had them come out and provide a quote on refreshing the siding and deck. The owner, Jeremy ("J" or "Jay") came out and after a pretty thorough review, he suggested the siding didn't need to be done right now but the decks could certainly use some TLC. With the estimate and a quick discussion with Jeanne, we approved the work and they came out Monday last week to get started. We moved all the furniture and such off the deck so they could get right to work 🙂 Over the course of the week, they were out every day stripping the old paint off the rails and power washing everything with chemicals to get things nice and clean and ready for application of the stain and oil based sealant. There was even some sanding that was needed. By Friday they had it all done and it looked excellent. Of course I took before, during and after pictures because I like to be able to compare and see the improvements.
We'd discussed work on the decks with the previous owners and again with Jay. Jay said he recalls coming out to give an estimate but no followup. Based on the looks, it's been 3 or 4 years at least since any maintenance was done on the decks. Fortunately a bit of maintenance and TLC brought the decks back to beauty.
We have essentially four decks. A Kitchen deck, a Master Bedroom Deck, a lower deck that fronts the entire house, and an Entryway deck (upper by the garage, stairs down to the front door and a deck that wraps around to the MBR bathroom). I'll present each as a block of Before, During, and After pictures.
And as a note Jay was nice enough to take a few extra minutes to power wash the Gazebo. We'll hit it with some fresh paint this week.
Kitchen Deck – Before
We were trying to show how dry all the wood was before the team got started. All the Before pictures try to catch it at different times of the day so you can see the differences.
Kitchen Deck – During
You can see the wood railings have been stripped and the deck washed. See how the water soaks in to the wood?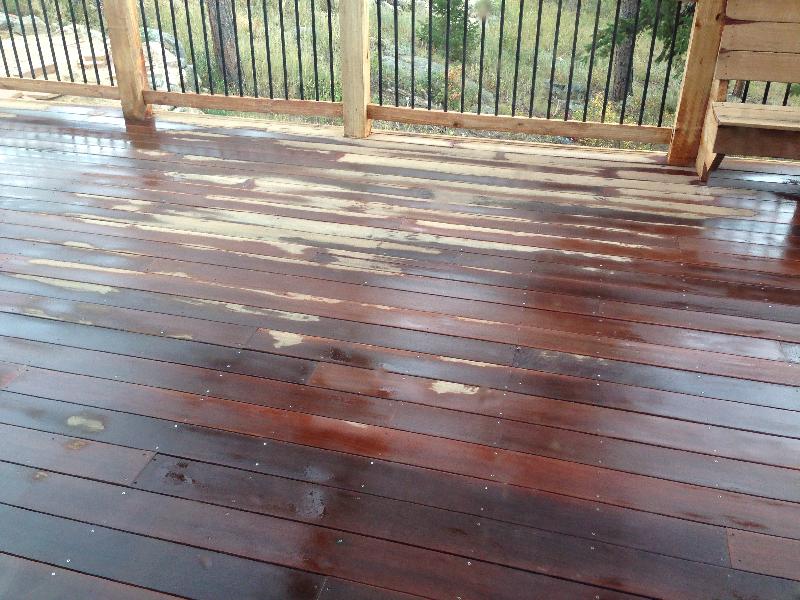 Kitchen Deck – After
And After looks great. Jay recommended a bit of a tint to the oil vs a clear oil as UV protection. The wood is apparently Brazilian Redwood. The thing to note later is the beading up of the water on the freshly oiled deck. Looking good.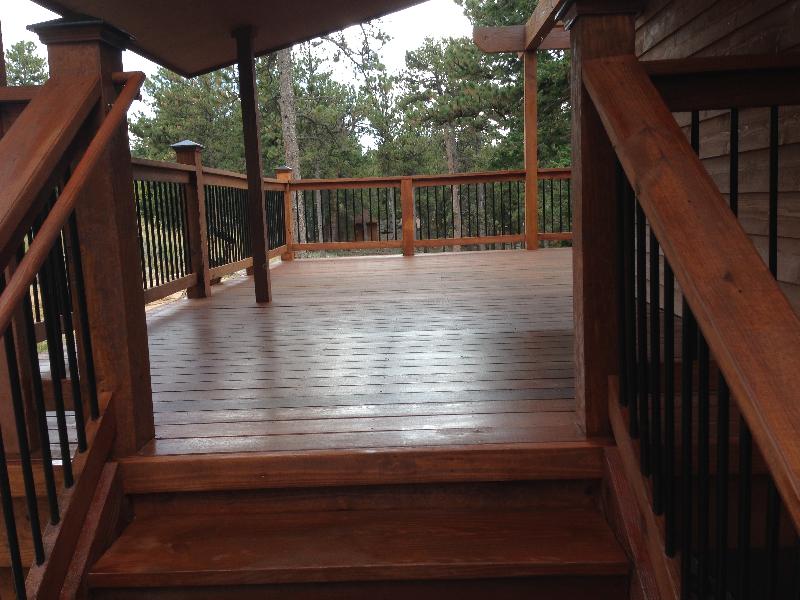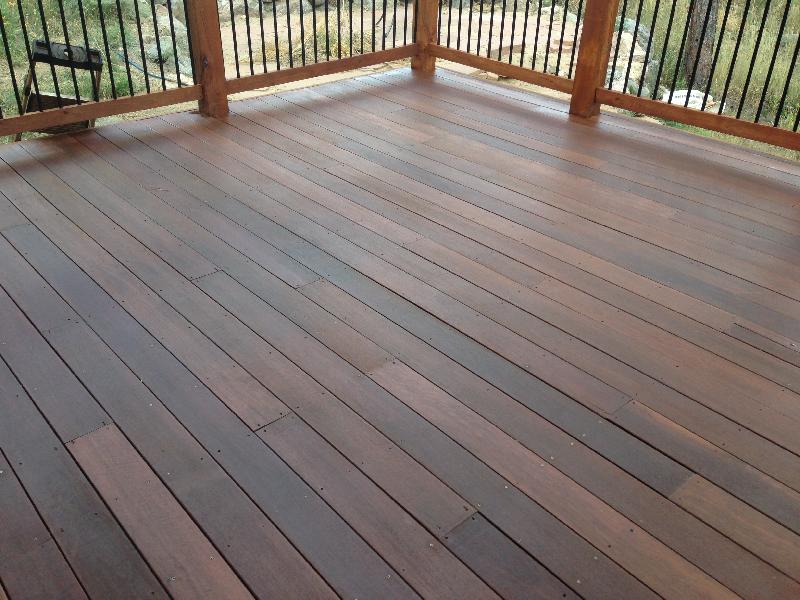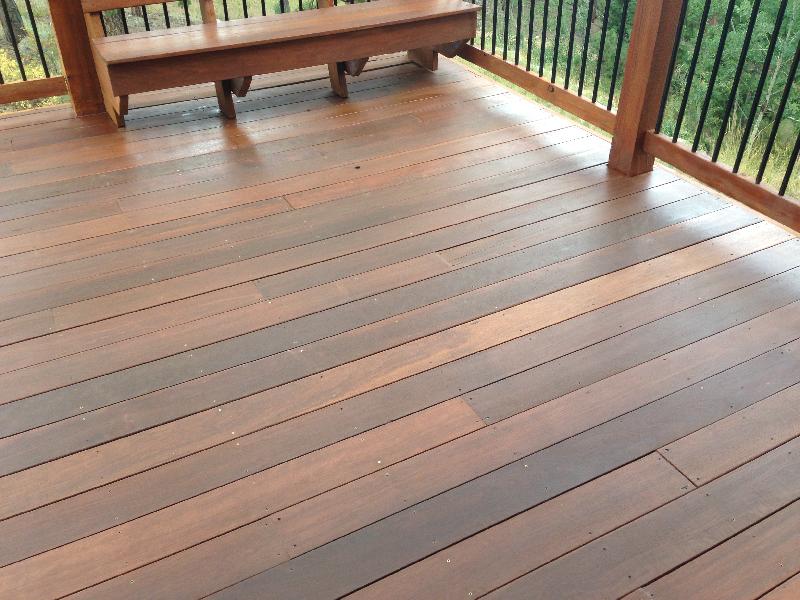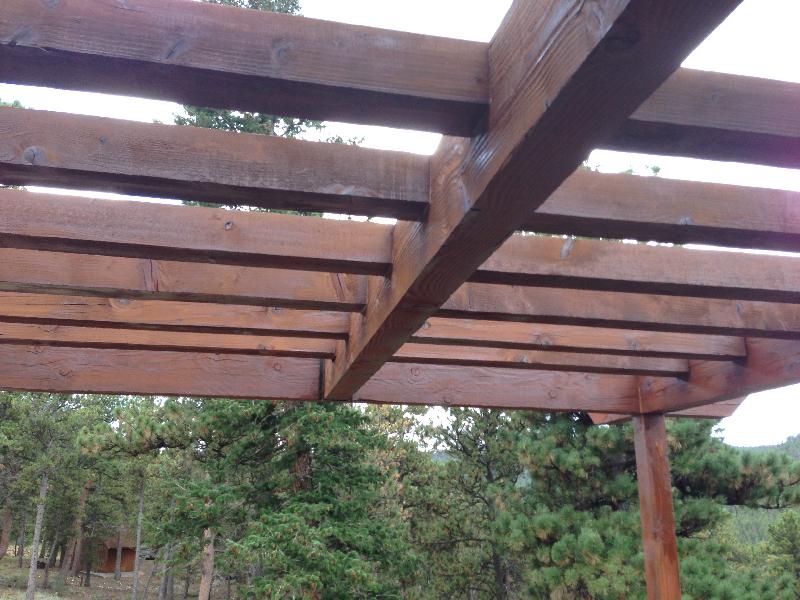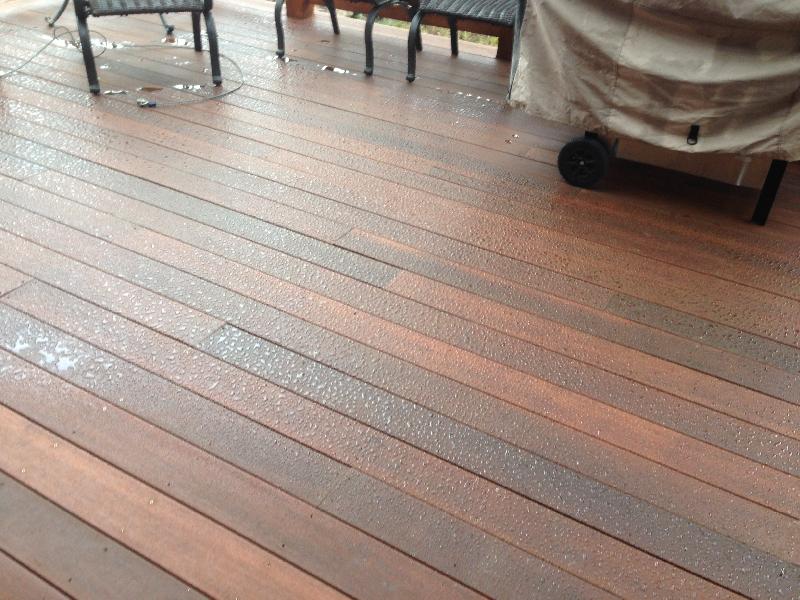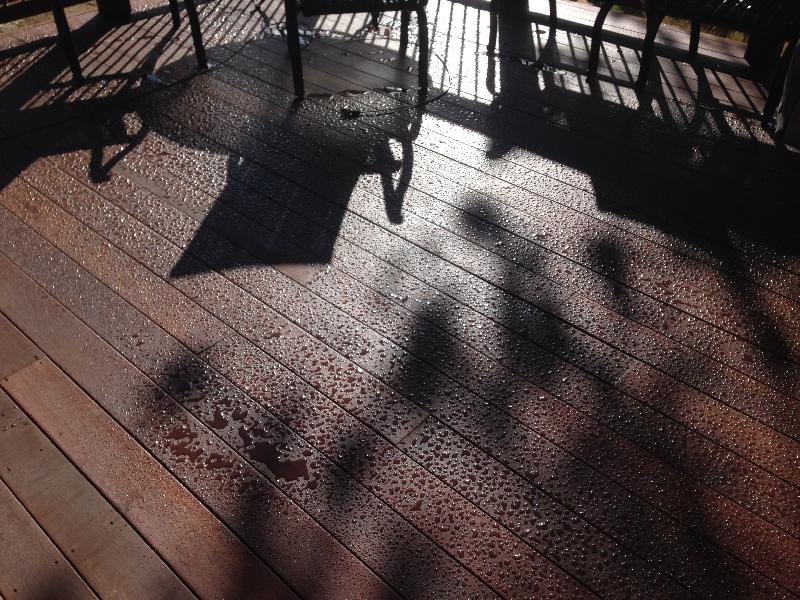 Master Bedroom Deck – Before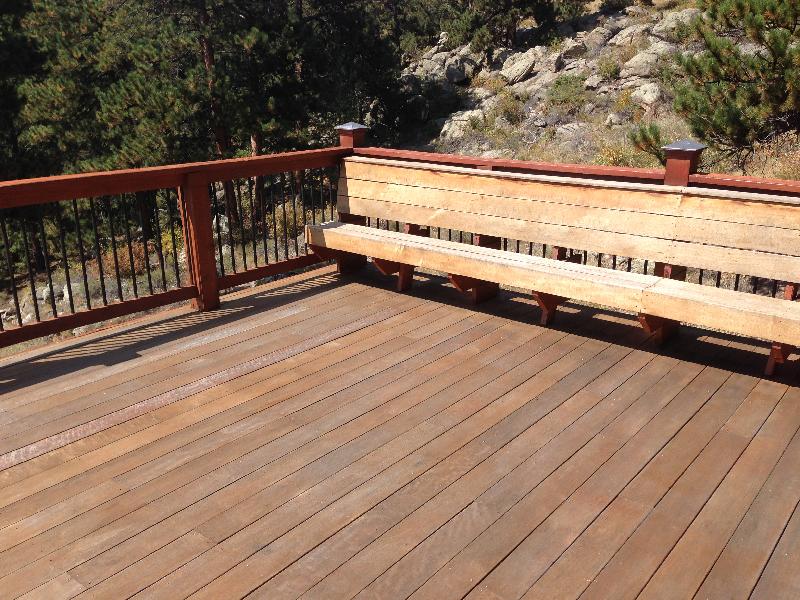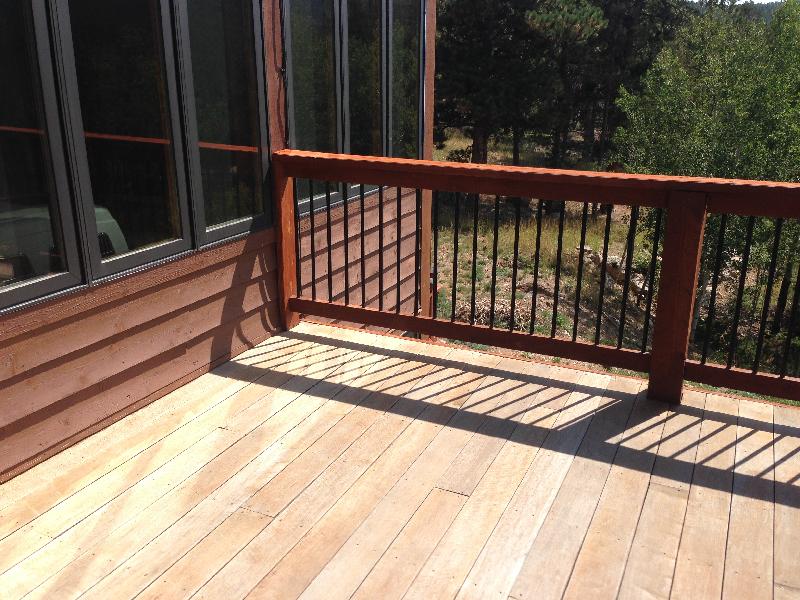 Master Bedroom Deck – During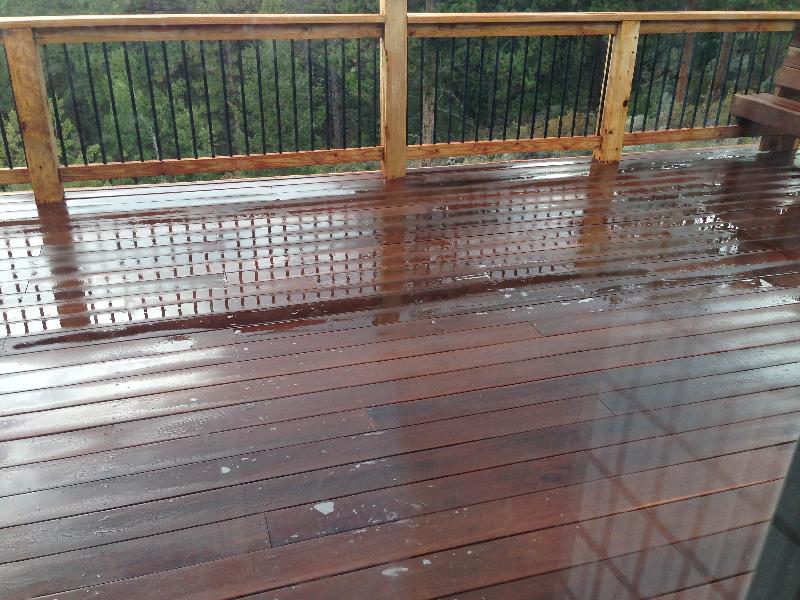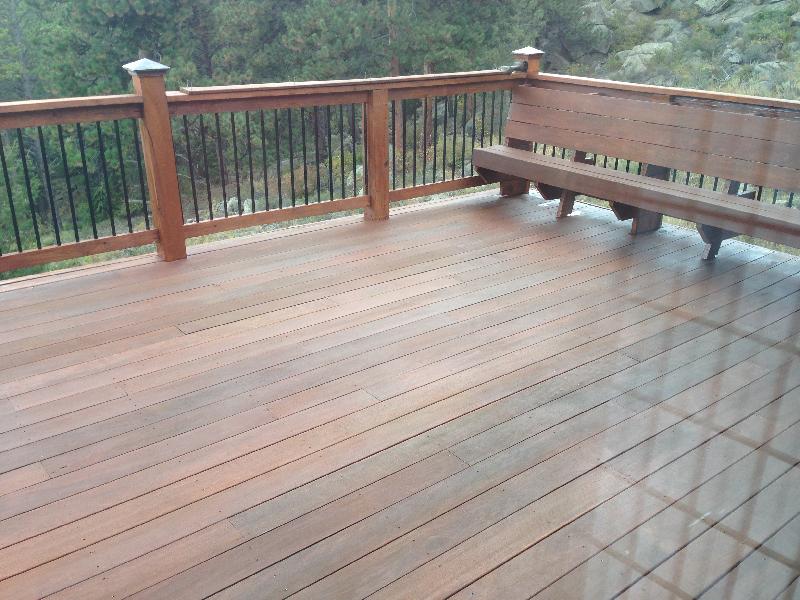 Master Bedroom Deck – After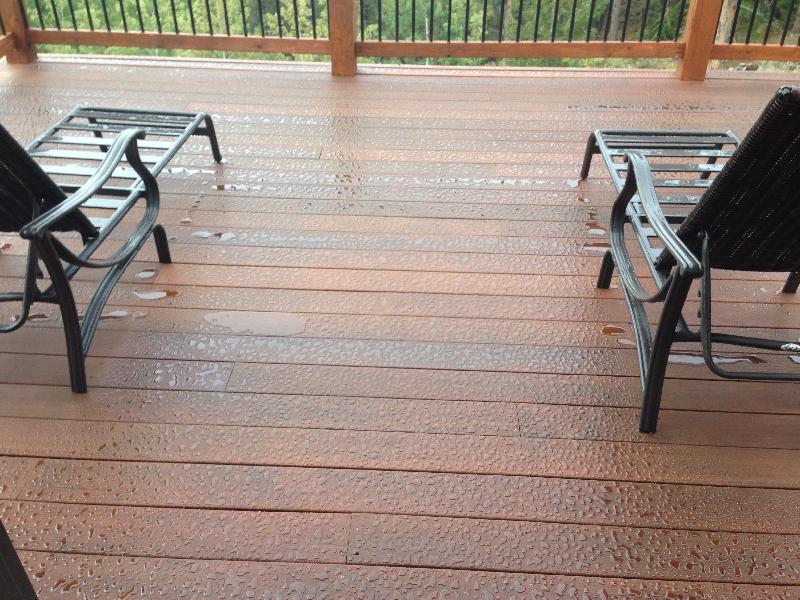 Entryway Deck – Before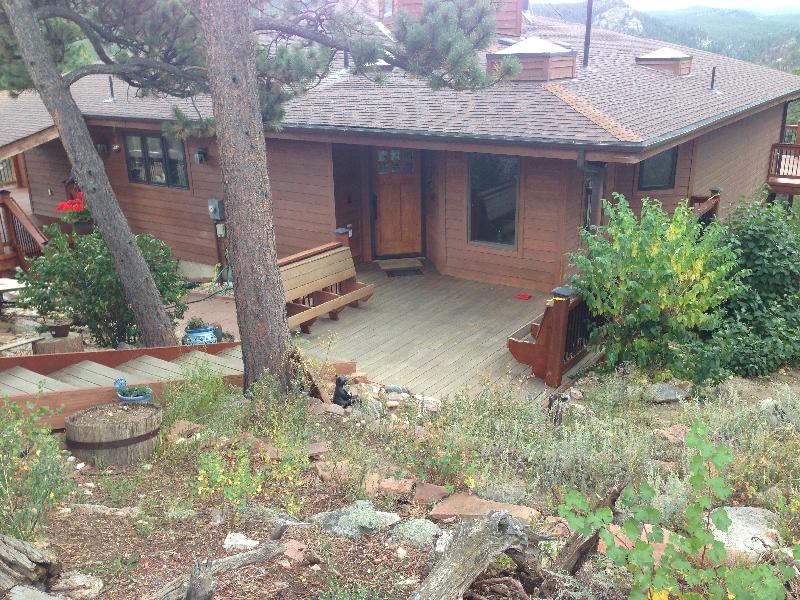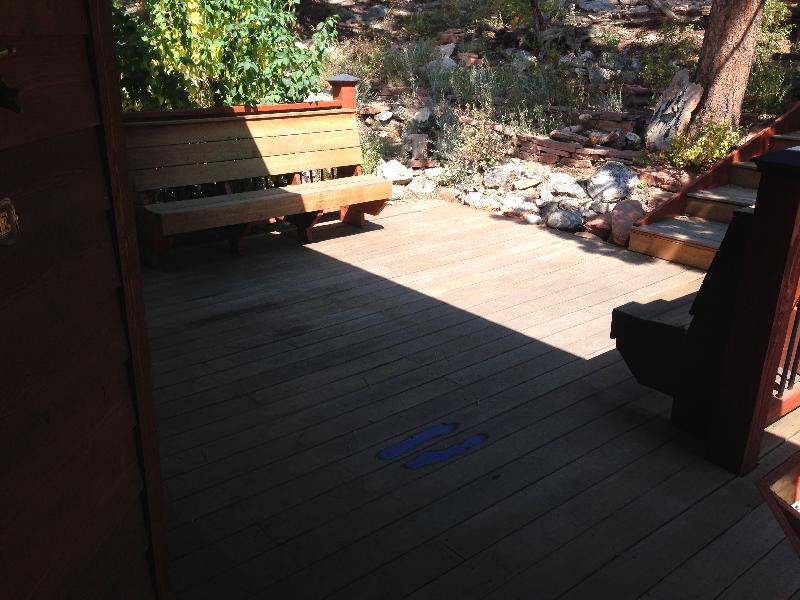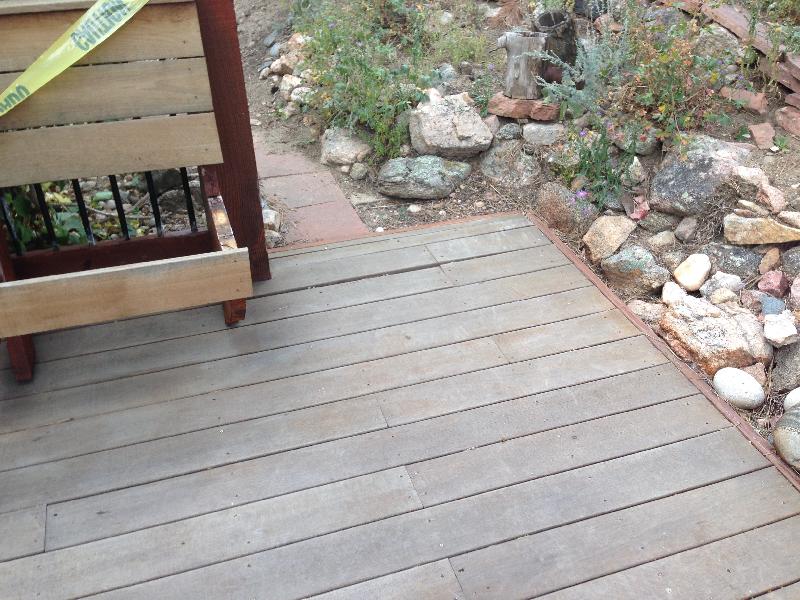 Entryway Deck – During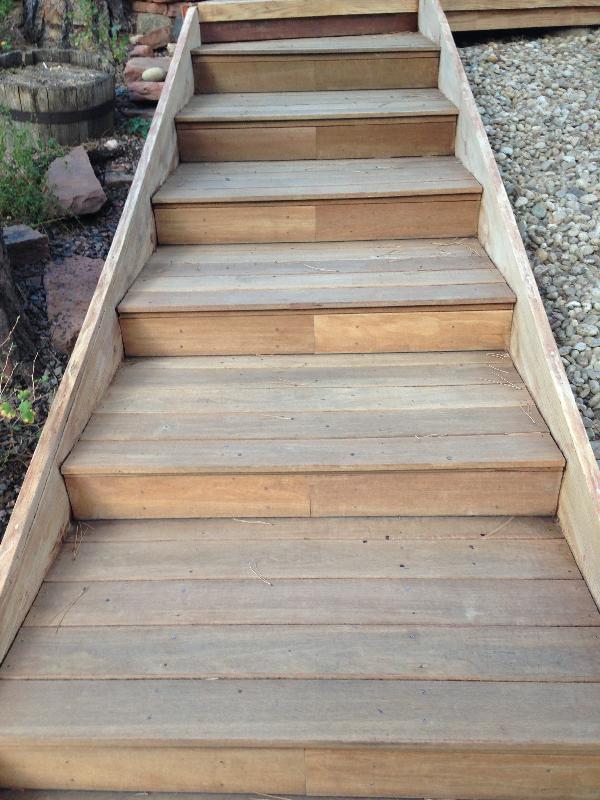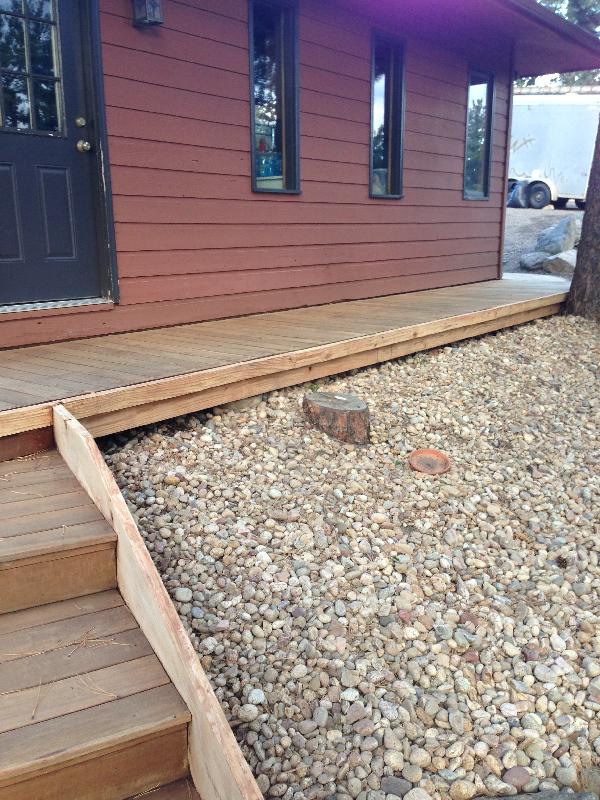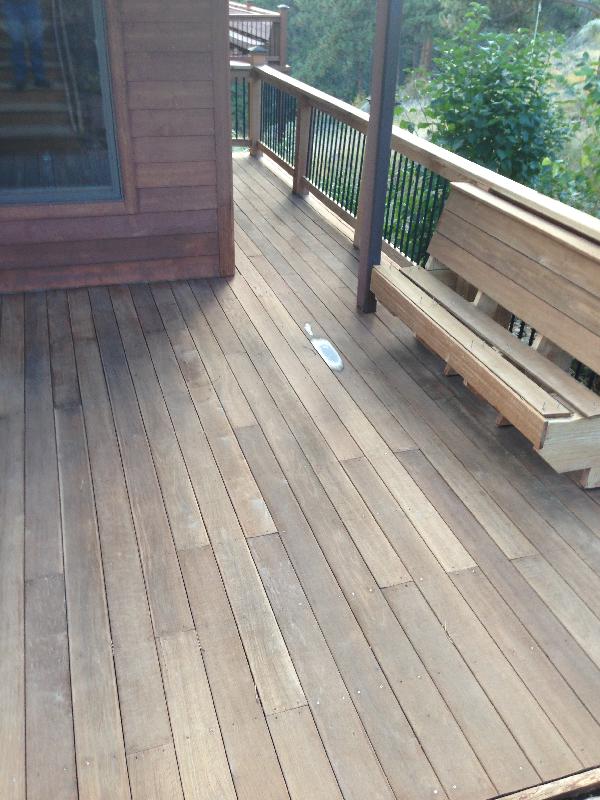 Entryway Deck – After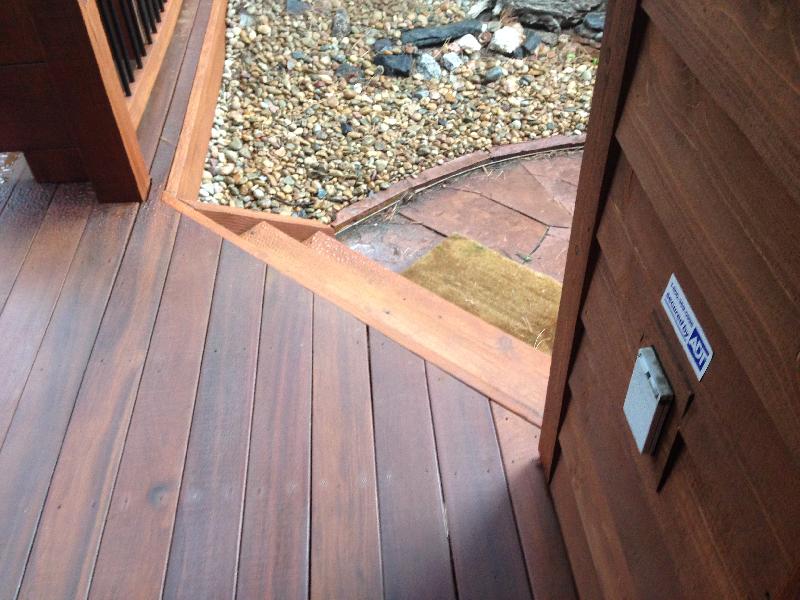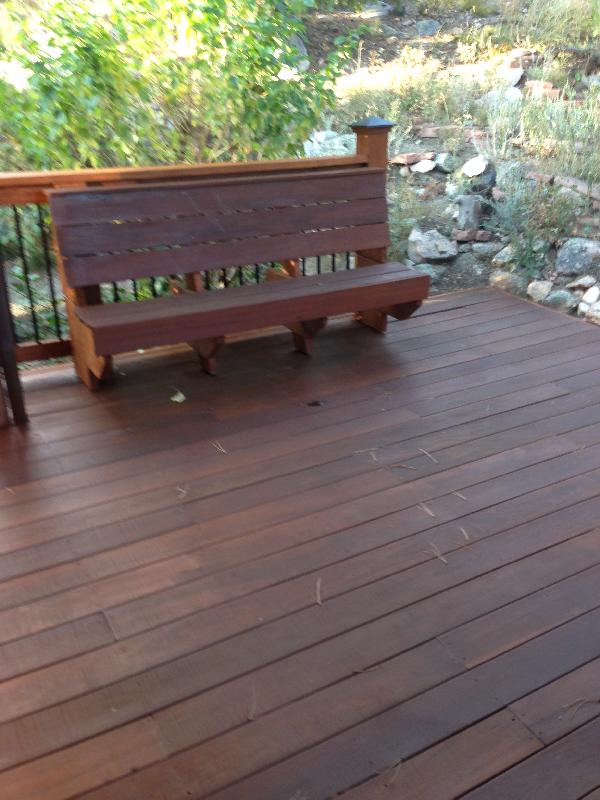 Lower Deck – Before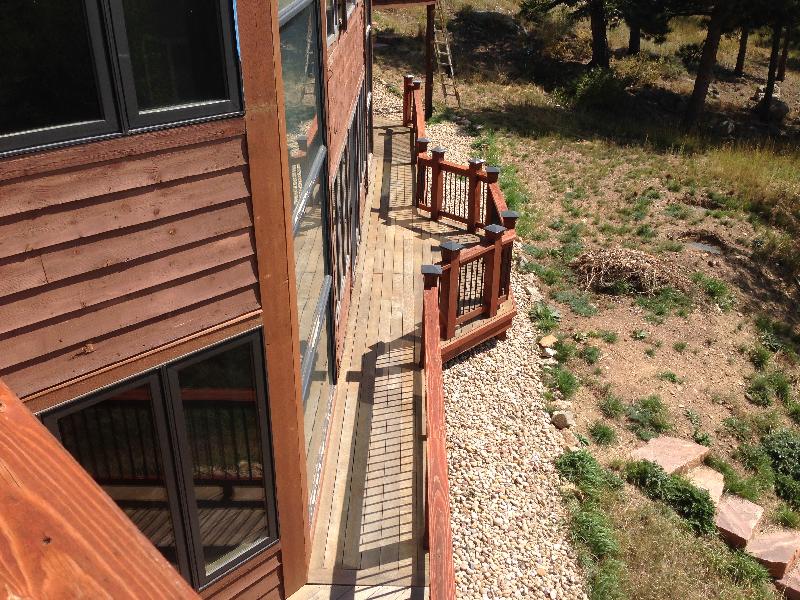 Lower Deck – During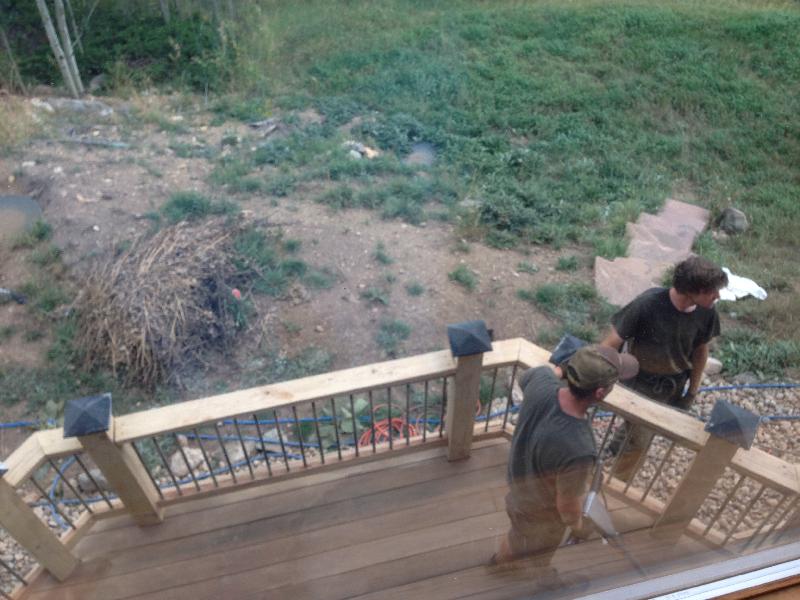 Lower Deck – After