In my capacity as a sometimes computer troubleshooter when not at work, one of my IBM friends recommended me to a Lawyer friend of his for some computer help. Over the past 3 or 4 years, I've done some simple things to make his life easier including providing advice to make his computer experience better.
A few months ago, I helped with a power failure which trashed his computer. After several weeks, I had a few bucks available for some purchases. I made a few game purchases and I still had several hundred bucks waiting for a purpose.
Upon returning from Virginia, I decided to use the money to pick up a new (to me) guitar. I've been eyeing a hollow body Gretsch at the local Guitar's Etc but it's a few hundred beyond my budget. Not this one exactly (it's $4,100 so no fricking way) but one like it:
A hollow body gives you the sound and resonance of an acoustic but with the electronic enhancements and as the guitar cures (gets older), the resonance gets deeper.
Anyway, I checked Craigslist for a couple of the hollow body guitars that I knew of and prices were still a few hundred above what I was comfortable parting with. I dropped in to Guitar's Etc to test out what they had. I told Lewis I was just as happy with a used one if he had it. He said they'd taken one in trade a week ago but that was it.
So he set up an Epiphone for me to try out. It looked something like this: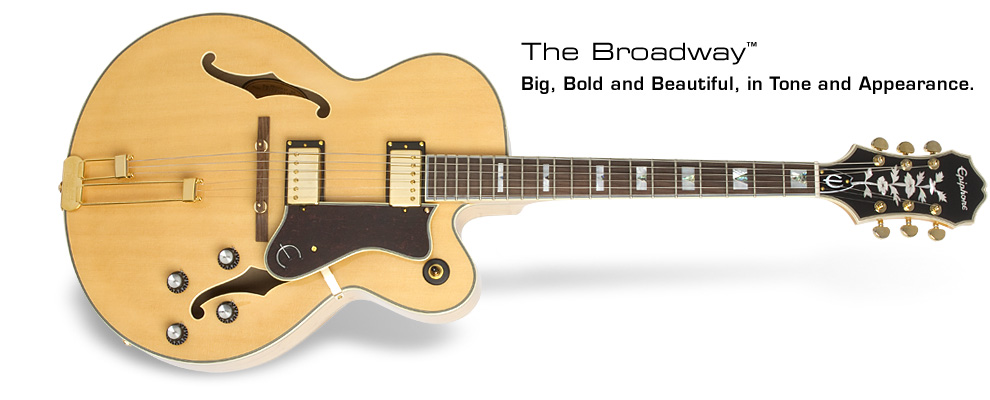 Unfortunately I didn't really like the sound and it felt pretty cheap, especially at the neck. Just very plasticy.
As he was setting it up, he pointed to an Ibanez hanging on the wall saying that was the used hollow body they took in trade.
I asked if he'd set this one up as well and of course he did. The feel and sound was much better. He offered a price that was well within my range. I requested a new set of strings as they hadn't replaced them yet and then asked about a case. He said it came with a used bag and while checking the bag out, he found a Blues Techniques book.
So I really got a deal on this.
In getting it home, I swapped out the strings and cleaned it up. I plugged it in and gave it a try. It did sound pretty good and possibly due to the hollow body nature, it had a pretty long sustain (how long the note sounds after playing it). I tried it with Rocksmith and it even seems easier to locate the frets when I'm playing (or I'm getting better 🙂 ).
So I'm pleased with the purchase. It wasn't crazy expensive and the case and book dropped the guitar price down to about $150.00.