My brother organized a family reunion for Saturday and he lives west of Richmond. Rita wanted to go out on her new bike for a weekend ride and to get familiar with it.
She broke out Streets & Trips, turned off Interstates/Toll Roads and mapped out an interesting back way to his place.
The get together was scheduled for 1pm so we bailed at 11am, figuring that it takes me a little over an hour to get there.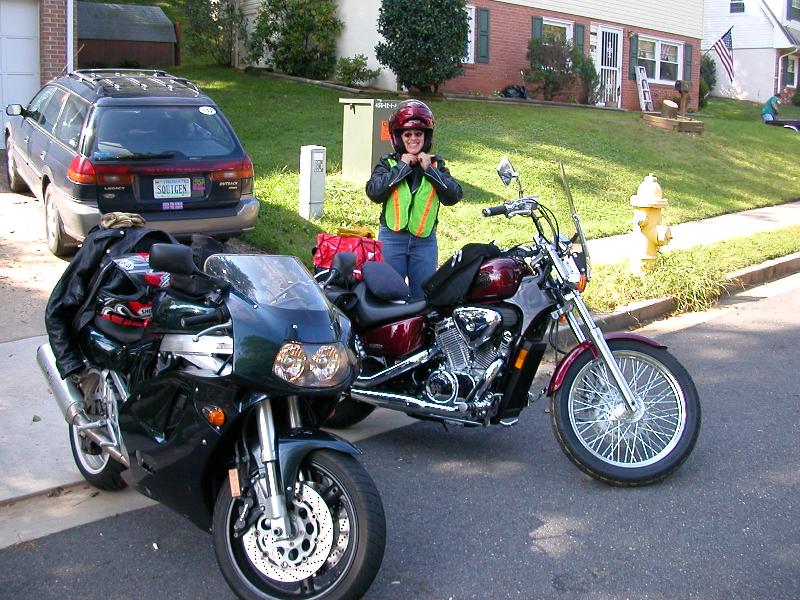 We headed south on Rt 1 until we got to 208. We turned right and headed for Morton's BMW where I picked up a Cellphone cable for my Autocomm, which worked just fine; for listening. I don't normally use the mic so it wasn't in the right position for speaking.
Anyway, we got back on Rt 1 and headed south. Rita was ahead of me and missed the 603 turn. I went by her and we turned around and headed back. A quick left and we were back on track.
Lots of nice canopied roads with comfortable twisties and not much traffic all the way to my brothers.
At Ladysmith Road (Alt Rt 1) it wasn't clear what road it was so we made the indicated right turn until we saw the Ladysmith Road sign. A half mile later we stopped for gas and drinks on the corner of Rt 738.
After that we took 738 and headed south. We missed the Church Road turn off (I swear that we didn't pass it) and went into Teman instead. Rita had to cross some old railroad tracks and did quite well.
We ended up on Beaverdam Road but on the wrong side of the tracks. We headed right and over the same tracks again. There was a flagman on the tracks and the lights were flashing. He waved us through and Rita had to go over tracks again.
Another couple of blocks and we were back on track. Another cross over railroad tracks and we were on our way on Beaverdam Road south.
We crossed over Rt 33 and continued on. We were on Spring Road and were looking for Pinhook Road. Unfortunately the map didn't say that they were connected by Vontay Road. Another double-back and we were on the right road.
A left turn into his development and a slight, but scary run down his freshly graveled road and we were there. At 3:15pm, over 4 hours after we left.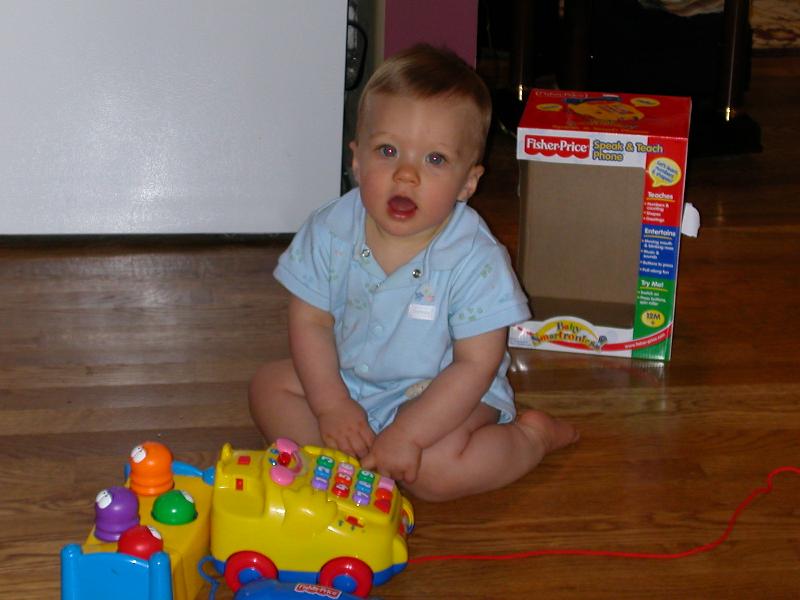 At around 5:30pm we bailed and headed to Charlottesville. It was about an hour ride on 250. As we approached Charlottesville it was getting dark. Rita can't ride in the dark (license and vision issues (depth perception)) so we pulled in at the second motel (missed the first one). $57 for the night for a "contractors" motel (per the desk lady) and because there was a game at UVA.
I've been at some seedy motels but this is the first literal flea-bag. It was a "smoking" room as well so it reeked. Unfortunately it was too dark for Rita to ride any more or we might have bailed and looked for a better place.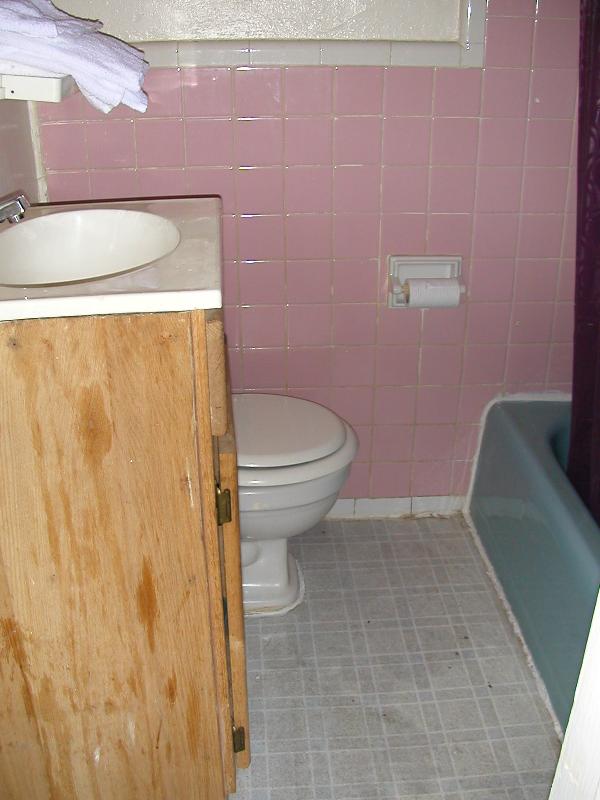 We walked up and down the street looking for a reasonable place to eat and ended up at Giant picking up a couple of microwave meals and a package of Giant Deli chicken wings and a can of Glade Neutralizer spray.
When we got back we realized we didn't have any towels so I stopped at the desk and picked up a set.
Since there was a rain storm, we watched the lightning and enjoyed the rain.
In the morning I stopped by the desk to give them the key to the room and let them know about the fleas. She had to think for a minute and finally said that the previous tenents had a dog, a rabbit and a "large snake".
We stopped at a Bagel place for a quick bite but we were looking for the Buddist Biker Bar. Unfortunately we missed the bar while wandering around town and eventually ended up on Rt 29 south of 250. Rita decided that the traffic into town was nuts and we decided to continue north.
There were quite a few lights on the way out of town. We eventually made it to Rt 33 and made a right turn heading towards Barbourville.
At Barbourville we made a turn into the center of town. I decided to continue on to the other side and found the Barbourville Winery and Ruins. We pulled in just to visit and because I wanted to see the ruins.
We pulled up into the visitor's parking and found a nice shady tree to park under. Unfortunately it was at a sideways incline so after parking I had to back Rita's bike in.
We spent about 90 minutes looking over the visitor's center, checking out the history of the winery and touring the ruins of the original house. The house was designed by Jefferson for VA Governor Barbour. It was built around 1813 and it burned down (how does a brick house burn down? 🙂 in 1888 (years are from memory and may be plus or minus a few years).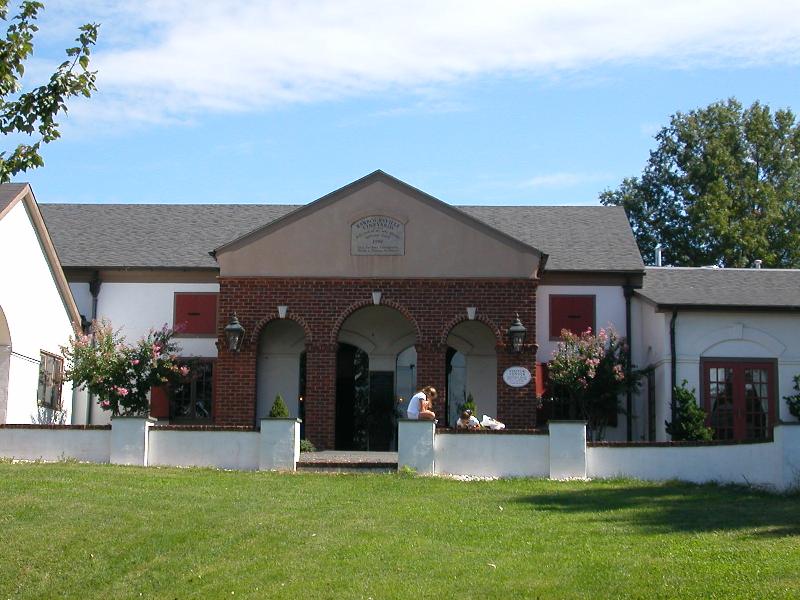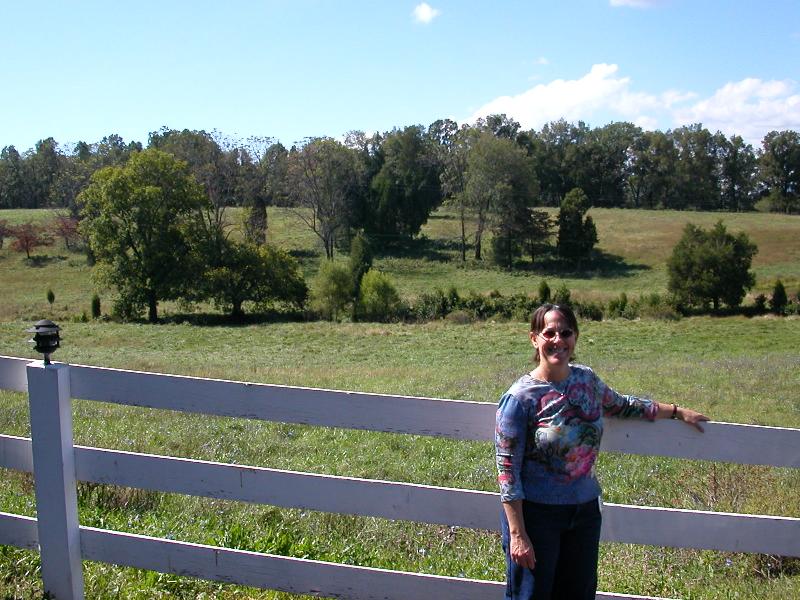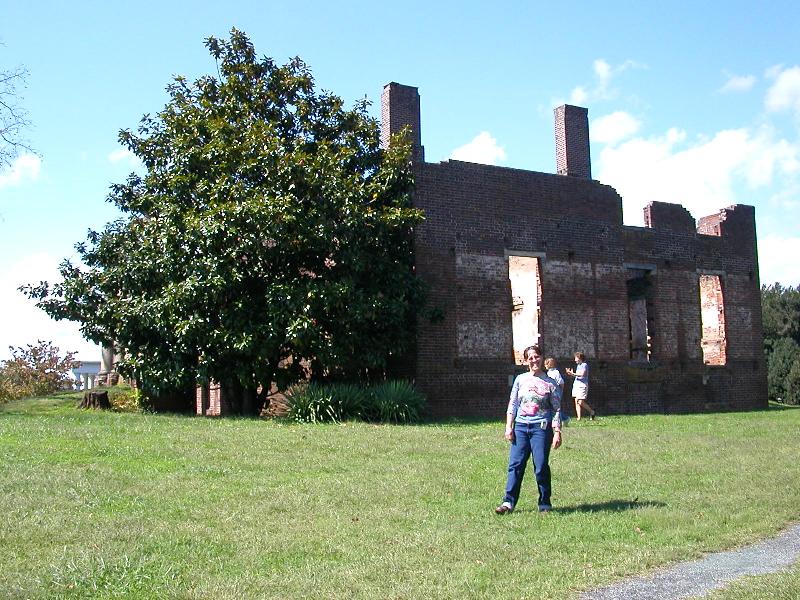 We bailed at around 2pm. Rita couldn't get the bike upright so I had to back mine in to my spot and help pull it up. We headed back out to Barbourville, made a right and headed down Rt 33 to 15 and then north. In Orange we stopped for a soda. I wanted to stop by the Harley place but didn't really have a good reason to do it so we continued north to Warrenton.
We turned off at 522 intending on heading towards Sperryville for lunch but it was getting late so we stopped for lunch in Culpepper. The place was pretty dead. We walked around and eventually hit a family seafood place and had a late lunch.
We decided it was getting late and instead of making the Rt 522 turn, we went up Bus 15 back to 15N and Warrenton. We were specifically going to a shop (45 Main Street) that specializes in crystals and stones. The Rt 15 turn into downtown was a fairly tight right and left curve and Rita over shot the curve and went over the double-yellow. We discussed it when we stopped in front of the store. We parked on the street a few doors down and headed upstairs.
While walking around the shop, the lady behind the counter asked if we were riding (we're in our leathers 🙂 We discovered that she (Crystal) rides a 750 Nighthawk and that she and Linda (the other lady there) are computer geeks so we chatted about bikes and computers. They may even be on the dc-cycles list now.
After Rita picked up a couple of stones, we headed back to the bikes. I made a U-Turn and pulled to the side waiting on Rita. She made a right into a parking area and came back out to the stop sign, making a left and catching up with me.
We went back out to 643, made a left and headed south on Rt 15/29 to Rt 17. A left turn there and we headed up to Rt 28. We made a left and then a right at Nokesville to Aden Road.
Since it's a nice long and quiet road, she blew by me! I passed her and opened up the Suzuki (well, not too fast) and waited for her at the stop sign.
She got in front of me and we headed towards 234. About half way to 234 I ran out of gas and had to put my bike on reserve. No problem though, lots of gas left for the 10 minute ride the rest of the way home.
A right on 234, a left on Minnieville, a right on Cardinal, left on Eastlawn and then Evansdale and we're home.
I dropped off my keys so Rita could get in and I went to the gas station to fill up.
I asked Rita about the ride and the only complaints were about some of the longer straight rides.
Carl and Rita