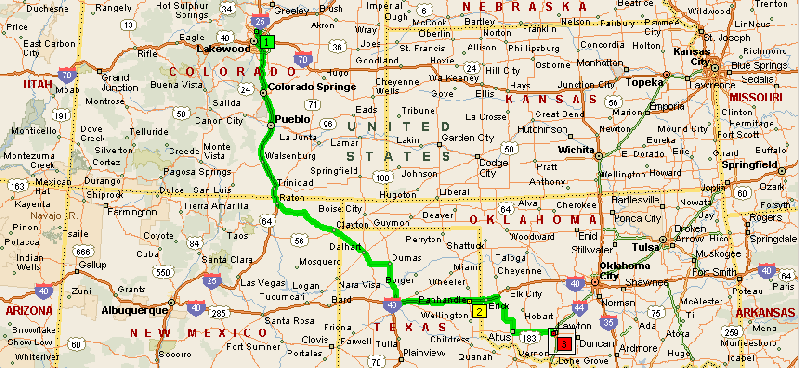 689 Miles
The day was supposed to start at 4am but as I said previously, with DantesDame arriving and me getting ready, I didn't get to sleep until 11pm. Not a good time for starting at 4am so I reset the alarm to 6am, got up and headed out with Colleen at 7am.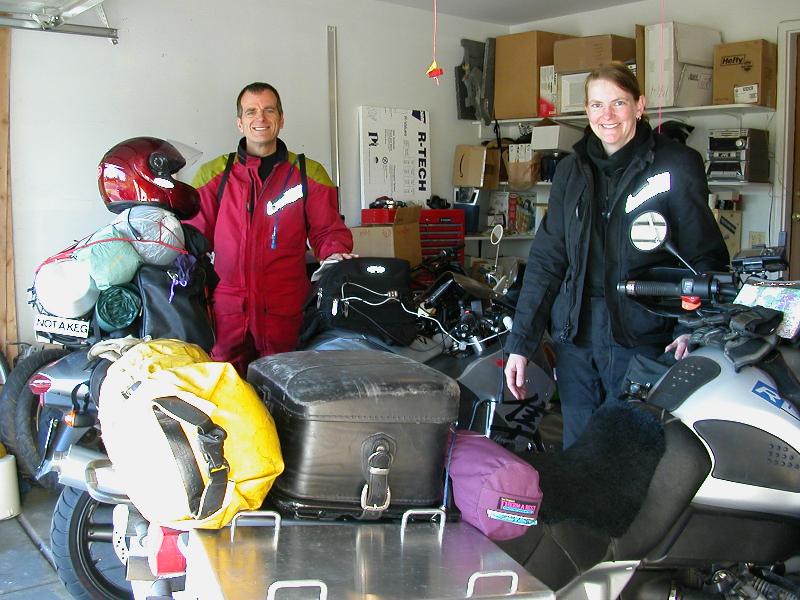 We got the bikes out of the garage and it took a few extra seconds for me to get myself together, making sure nothing was flapping in the breeze and it was all plugged in as expected.
Since I was heading south through New Mexico and to Lawton Ok to meet with Russ, we split up at 270. Colleen headed east towards 70 and I headed south. The weather was pretty nice if a little chilly. Temps reached 52 degrees as I headed south on 25 to Colorado Springs.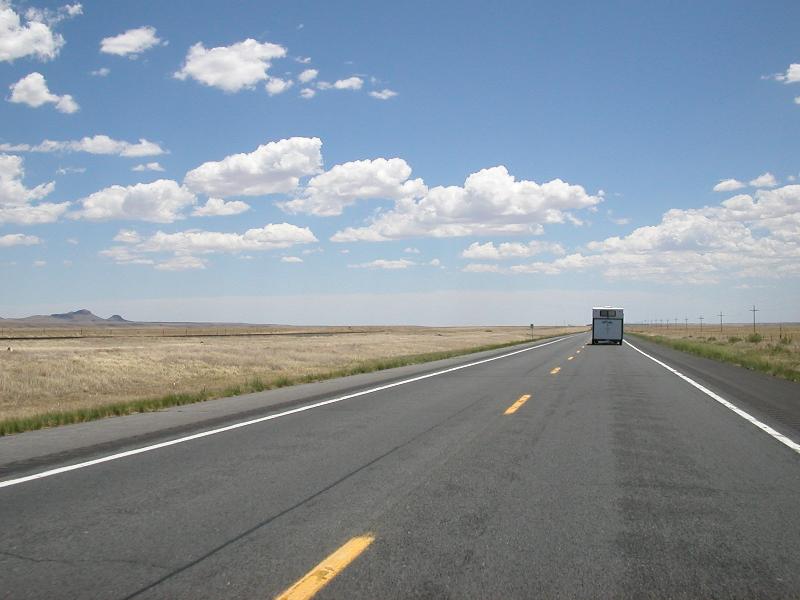 Over on the left there is Rabbit Ears mountain for the obvious reasons. The land is pretty flat and it's heating up quite well. I have Rita's camelbak and it's really helping with the ride. The wind started in Texas and has let up at all. One thing I really hate is a side breeze for any time. I think it, along with the heat (up to 101.7 at least) is enough to drive me a little bonkers. I found myself stopping here and there in order to take a break and cool down. Dumping a cold liter of water into the camelbak is a real shocker when I take that drink.
After getting on 40 east, I pulled into a station for gas and a break and I'm standing behind some guy with one of the OCC shirts on. Now I've seen quite a few different sorts of bike shirts in my travels so it shouldn't seem too shocking to see this one, however as I'm saddling up and starting to head out, I actually see the semi that's parked over to the side. It's the OCC semi with their bikes. Hmm, I wonder where they're off to.
I was stopping so often that I finally got to Lawton and it was getting dark. I gave Russ a call from the local gas station and wended my way to his place. With the insanity of the breeze and heat, when Russ asked what my next stopping place was going to be, I asked if I could spend the night at Russ' and he agreed.
After getting settled in and checking out his Hayabusa and v-Strom, we exchanged Chili and the first goal of the trip was completed.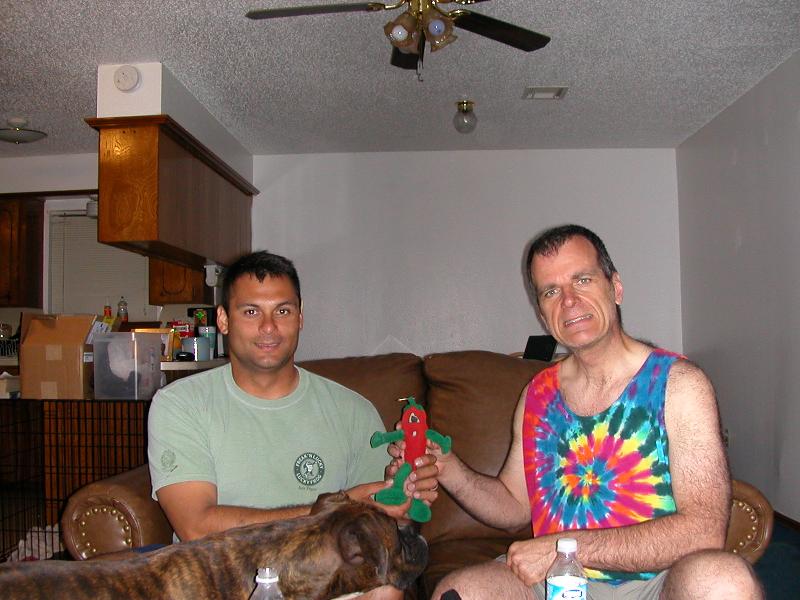 One issue I was having was with my helmet speakers. I broke out my knife and adjusted the helmet by cutting out a couple of bits so the speakers wouldn't press in on my ears any more.